About Glenn
Based in Albuquerque, New Mexico, Master Photographer Glenn Hohnstreiter is a fine-art photographer and printer with a unique style in classical photography.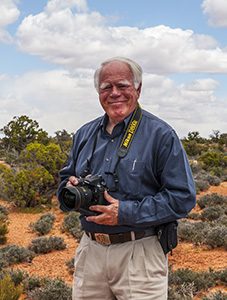 Glenn has received numerous national awards. The Professional Photographers of America named him as the Gold Photographer of the Year in 2004 and again in 2007 (one of only 40 individuals nationally each year.) His images have been included in several national and international displays as well as many PPA exhibits for over 15 years. One of his images is displayed permanently at the New Mexico Natural History Museum, and others were displayed at the Albuquerque Museum in 2010 and 2015 exhibits. He is a member of the American Society of Photographers, and has contributed over a dozen images to their Masters Traveling Loan Collection. He led the production of the official portrait of the Albuquerque TriCentennial, which has been distributed widely. He served on the Albuquerque City Arts Board from 2008 to 2011. One of his images was featured at Dulles Airport and also at the National Cathedral in Washington, DC in 2013. His works have been widely published.
Glenn holds the degrees of Master of Photography, Photographic Craftsman, and Certified Professional Photographer from PPA, and was named as a Life Member in 2014. He is a past president of PPANM. He was granted the PPA National Award in 2006 for lifetime achievement and service. Glenn's artistic vision was developed from a mutual appreciation of both science and art. From his scientific education and technical work, he developed an advanced understanding of optics and photography. He earned both his bachelor and master of science degrees from the University of Illinois and his Ph.D.from Stanford University, all in engineering. In addition, Glenn has studied art, photographic technique, and fine-art printing through numerous specialized workshops.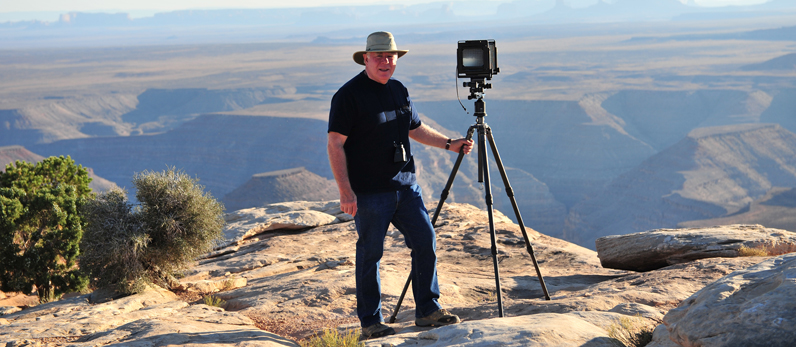 Philosophy
My personal interest in photography goes back to scientific work in which I used optics, photographic images, and spectroscopic plates as an integral part of my doctoral thesis work at Stanford University. Later, I used optics and imaging science in space and reentry experiments in several programs at Bell Laboratories and Sandia National Laboratories. I was very involved with hands-on operations and experiment planning at the AMOS observatory on Maui, where I was the principal investigator for a number of space programs involving advanced optics.
My interest in using this scientific optical and photographic basis for creating fine art images began in earnest in 1985 with extensive self-taught studies in fine art followed by workshops with John Sexton on black and white printing. Excellence in photography has been a lifelong passion with me, and I retired in 2000 in order to pursue fine-art photography on a full-time basis.
I strive for the finest possible "no compromise" approach in obtaining the best images that I can for my clients. For that reason, I print and mat images using the finest archival pigment Giclée processes. I use standard and proprietary processes that add considerably to enhancing the beauty of the images as well as protecting them for years to come. My goal is to provide the finest images to collectors, and to assure that they will be delighted with the purchase of my work. Each of my images is processed with compassion. I do this to achieve the visualization that I desire for the image, and to assure that each work represents a true art form. It is my belief that if you purchase the works of a photographer, you should receive works produced by that photographer, not from some laboratory that simply prints their images without the personal involvement of the photographic artist.
I use only the finest pigmented inks on archival matte or canvas media from large-format graphic arts printers.
Please refer to my article in the November/December 2002 issue of View Camera Magazine for my philosophy in creating award-winning images. (For a reprint of the article, see the web page listed on this site.)
I am a strong believer in visualization of the final image as I take it, and then working long hours on the computer to accomplish this vision on the print. I translate the scene according to my vision, and then use all my skills to transform this vision to my photographic image. I stress image intent, balance, emotional appeal, originality, and impact in all of my images.
I often wonder why people buy mechanical reproductions of art works when they could buy original art either directly from the artist or from galleries that represent them. By buying original art from an artist, you are gaining much more than a reproduction to exhibit. Original art is an investment of lasting value.